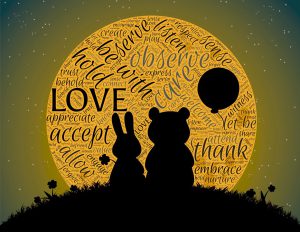 They were poles apart. Pavi was very shy and the teacher's pet. Ravi was naughty and a troublemaker. Pavi was plump and had a cute dimple. Ravi's hair was always messed up and would usually go home with at least one bruise on some part of the body. Both were 8 years old, lived in the same society and went to the same class in the same school.
But Ravi & Pavi were never apart. Nobody understood their friendship but they understood each other very well. They loved playing in the park together. While Pavi painted, Ravi would play video games. When Ravi burped, Pavi applauded. When Ravi's Sixer would break a window, Pavi would  be made to flash those sweet dimples and apologize on Ravi's behalf. Pavi was sensitive and would often cry. Ravi would know when to be supportive and when to give space.
All would have gone perfectly fine if one day the boys from the neighbourhood building had not come strolling into the park the best friends played in.
As usual Ravi was being mischievous. Pavi had a bar of chocolate that Ravi snatched and ran away with. Pavi knew that Ravi was too fast and gave up the race. Upset and hungry, Pavi began to cry.