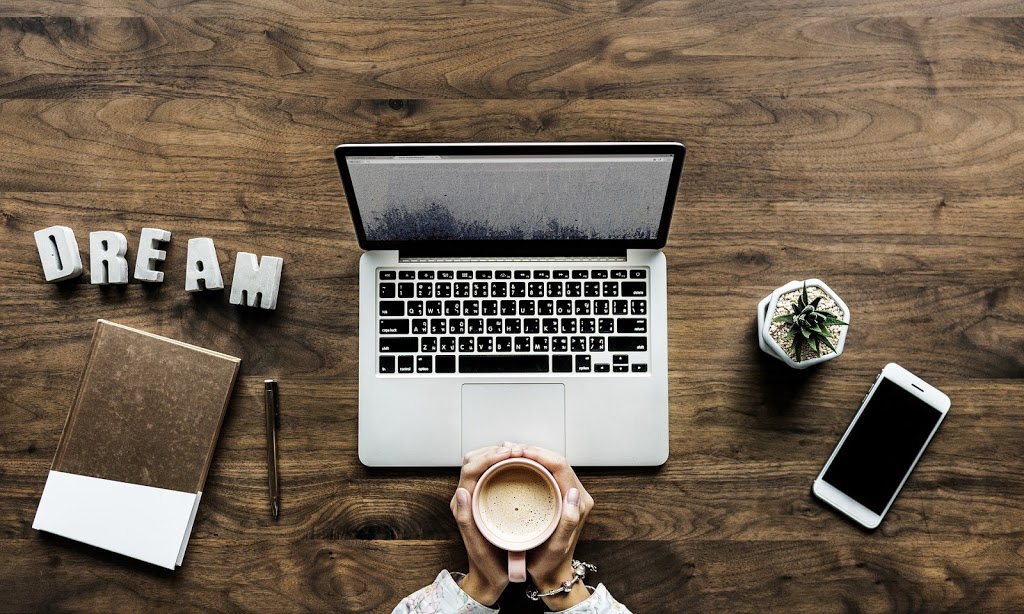 Warnings:
1) I have poured my heart out here – so some bits maybe incoherent and unusually emotional (no research here people – just naked thoughts!)
2) This is a long post of 2700+ words
I thought I would give a brief background about how I ended up taking the A-Z challenge. Then my emotions took over and I ended up writing 933 words on the background alone! So I have split this post into 3 parts. In case you wish to skip the background, and want to only read about my experience in the A-Z challenge, you could do so by skipping the first and moving directly to the second section.
The Background
The A-Z Challenge – Insights & Thank You's
The Future
I didn't see it coming – then. Now when I look back, all the signs were there. Years of 12 hour work days that would often extend into the weekends as well. I had always taken pride in my work and always stretched myself to perfection. Little did I realize the harmful effects on my mind and eventually my body. The junk food and the obesity had been swept under the carpet. All I did was work. And then, suddenly one dark day – I quit my position as Head of Operations, Aadhyam ICS because I had an anxiety attack.
I was still in shock. I had given up the career path that was on an ascent. What killed me the most was that I had lost face. I was still unwell – small things made me anxious and I would begin to palpitate. I had turned off my phone to keep all the client calls at bay as well the calls from well-meaning family members who could not fathom what had just taken place. On visiting the doctor, I was told that I was severely deficient in vital vitamins, particularly Vitamin D. Some of you may already know about the harmful effects of Vitamin D deficiency. I didn't and I was shocked to know that the depression and weakness I had been feeling was all due to the lack of a vitamin! I started taking my supplements…but I was told that it would take me 3-6 months to get back to normalcy. I couldn't help but kick myself for skipping that walk after lunch! Ditched the precious sunlight so that I could work some more! Yup. The guilt would not leave me. I knew I had to tend to my health. But I could not help but berate myself for not having been "strong". Fortunately now I think differently. But then I felt I was too weak to just give up on my responsibilities without notice. My confidence had taken a beating. Being an introvert who is extremely sensitive and recovering from anxiety issues, I was not ready to face the outer world. But having worked for over a decade and having been completely independent, my ego would not allow me to wallow in self-pity. I didn't know how or where to start looking for work. I could not think clearly and my mind was a mess. I could not see the light at the end of the tunnel. I had no clue what the new year had in store for me and it scared the hell out of me.
I stumbled upon a friend's post that spoke about a seminar on Freelance writing that was being arranged by a popular women's forum – Women's Web. This friend would go on to egg me, motivate me and inspire me to write – thanks a lot Viji! (she is not an A-Z challenge participant but I hope she takes it up next year because the blog universe deserves to know of her – even more than it already does)I registered for the seminar knowing I had nothing to lose. I was going to meet people after a whole month! I had cut myself off from everyone and everything and now I had to face the world. I knew in my guts that this was a turning point for me. The seminar did not throw any magic insights in my face, but it gave me the confidence to pursue the one passion I had always neglected – writing. I decided to make this my backup plan. I met a few like-minded individuals…took some initiative and created a WhatsApp Group where we began sending each other some motivational stuff to push each other… to write.
I began taking up some small assignments and started writing articles in the hope it would get published somewhere. I also tried
'Breaking up with Writer's block'
but it didn't really happen. My listless energy combined with the mess in my head to form an unfortunate cocktail that prevented me from even sitting still enough to write. My thoughts would run all over the place. That's when Suchita Agarwal who was also a part of the WhatsApp group sent a message about the BlogChatter A-Z challenge. I was intrigued enough to find out more but too scared to even think about attempting it. Health issues prevented me from writing anything at all the rest of February.
The Feminist in me was born! There was no looking back now. That's when I remembered Suchita's message about the A-Z challenge and began seriously contemplating participating in it. Confidence levels were on the upswing and I kind of knew what I wanted to talk about! I thought it would be the perfect way to explore Feminism from various angles.
THE A-Z CHALLENGE – INSIGHTS & THANK YOU'S 
I began thinking about topics and ideas around mid- March. Owing to some previous commitments, I actually got down to writing my first blog post only by the last week of March. But once I wrote it –
Abort the Growing Sexism in You because Evolution Demands it
I enjoyed myself so much that I was hooked! I wrote 3 more posts before the challenge began and I was confident enough (or so I thought!) Bring it on!
The challenge began well for me. I had bloggers who would show their love (thanked later in this post) and support. And then panic set in when I had to take a 4 day holiday in the second week. It was a much deserved holiday since I had only been writing without a break for over 3 weeks now. For the first time I wrote on a holiday! But it wasn't too bad. While I had eaten into my bank of posts (down to 2), I did enjoy myself and came back energized. Then a week later I feel ill. I barely wrote for 2 days. Mid –April I had exhausted my post bank and was down to writing a post a day! This was soul-crushing for the planner in me. But I pulled myself up and kept going. I think the only time I really wanted to give up was when I was down to the last 3 posts. I was really sapped. But owing to my real awesome blog buddies and their positivity I pulled through. Another highlight for me was when one of my posts got published on an upcoming news website –
Batting for Equal Pay and Equal Say in Women's Cricket
.
Here are some important personal insights from the #BlogchatterA2Z Challenge: 
1) If I can do it…anyone can. The challenge is totally doable.
2) Commit and prioritize the challenge & importantly don't let naysayers question your commitment.
3) Choose a theme – it helps you focus.
4) Choose a theme that you are passionate about – the passion will translate to words.
5) Soak in all the positivity and blog love– you will need it during dark times
6) Learn to share your positivity with others when they need that nudge to go on – visit read and share as many blog posts as you can – even if they never comment on your blogs. If you love it – show it!
7) Be the right kind of curious – don't count the comments let on other blogs – read what they are writing that is so impactful
8) Learn every day and implement what you learnt – e.g. I did not even know what an Acrostic Poem was before the challenge. But when I did – I decided to attempt it.
9) Be brave. I had never attempted #FlashFiction or a non-personal Hindi Poem. But I gave both a shot and feel great that I did.
10) Be proud of everything you write – for it is your baby – your creation – irrespective of the comments you receive.
11) A little bit of HTML coding goes a long way in improving the way your blog looks and works (I didn't like the way my template highlighted the hyperlinks – so I learnt how to alter it.)
1) I thank the awesome writers of Women's Web for having lit the fire of Feminism in me. A big shout out to Tanvi Sinha, Kasturi Patra, Rimli Bhattacharya and of course Vijaylakshmi Harish – my friend who supported me at my very lowest of lows.
2) I thank Suchita Agarwal from the bottom of my heart for letting me know about the challenge. You don't know how you have changed my life.
3) A big thank you to my amazing husband and in-laws for letting me type away in my corner. I couldn't have done this without your help and support. A big thank you also to my mom and my aunt Jayashree Neelakanthan or as I know her- Ambili Ammai for reading each and every blog post I wrote. I can't thank you lovely ladies enough.
4) I thank Priya Bajpai from PriyReflects to visit my blog and motivate me. It may seem childish but somehow knowing that I would get that one positive comment from her – nevertheless what I attempted to communicate –was so precious. And Priya… let me tell you I am a fan of your writing. Of course, I enjoy your sleuthing skills but your imagination stumps me. Your story – 'Neil's Shoe' got my attention and I remember telling myself I will come back for more. Hope to see you turn an author one day! You have my prayers and wishes and you'd better make me proud!
5) For the wonderful members of my DM group who are so talented and so so so positive – Thank you for all the Good Mornings! 
A special thank you to Masoom for being the energy bunny that he is. Loved your ode to your social media friends. 🙂 Pooja – I look up to you and enjoyed reading your hard-hitting life lessons from Social Media. Tareque – your posts on Economics were something else. Who knew storytelling and Economics went hand in hand! And how! Rashmi, my fellow Feminist, thank you for being a great motivator and for speaking your mind on several important topics. Anshu, your tale of Tara kept me guessing- it was full of twists and turns but it was such an amazing coming of age story. Very relatable. Seema – you are supremely talented. Your integrity and talent seep through your artwork and your writing. I hope your travels are filled with many many great adventures that you will be compelled to share them with us often. I truly hope great things in the future for you! Thank you also for being a big supporter of my writing. Big Hug! Surbhi – your children stories are very innovative. I enjoyed reading them. Meha – your writing is very unassuming yet so thought-provoking. I enjoyed reading all your posts. Tamanna – I think you are very sweet. 🙂 I dunno…but I felt your warmth! Of course, you are a great writer too. Will catch up on the posts you put up later soon. I learnt a lot from them.
6) The writers whose talent I envy – 
A) CRD – You have such amazing range – humour, philosophy, erotica, horror, emotional depth. All your posts had so many layers. I will be a reader for life I think. Hope you give up your dual life and dedicate yourself to your writing soon. Thank you for all your encouragement and support. At least 2 of my posts are way better because of your guidance.
B) Varadharajan Ramesh – A sucker for 'Twist in the tale' stories – I read each post with eager excitement. Again the research, the details, the delicious twists were very captivating. Will undoubtedly buy your book. For me 'Epicharikaky' was the post that I enjoyed the most and I know I will come back to re-read.
C) Namratha Varadhrajan – Your poems are very very very special to me. I could relate to them instantly. I enjoyed the layers of depth to them. I loved your theme the most- so powerful. l know that I will keep visiting your blog to revisit old poems and new ones. You will always inspire my poetry.
D) Tina Sequeira – I enjoyed reading all your stories. I envy your storytelling style. As a Feminist – I enjoyed reading 'Lioness's share' and 'Hush' the most.
7) Some special bloggers: 
Doc2Poet – I enjoyed your lyrical Hindi poetry. You have a fan in me for life. Will come back to read more. Thanks for your support during the challenge.
Deepa – your writing is so honest that it is very refreshing. And I know for a fact that you are one of the most voracious blog readers amongst all of us! Thanks so much for your lovely comments and may your writing go from strength to strength.
Kanika – My kindred spirit! Your writing style and view of Feminism is eerily similar to mine. 🙂 Enjoyed reading so many of your informative posts. Hope to continue to learn a lot from you. 🙂
Neha – Thank you for your positivity. I loved the warm vibes I felt every time I read your posts. And I am glad for that one brief moment when I could return the favour. 🙂
I received almost
200 comments and ~4600 visits last month
(compared to exactly that much for uhmmm the entire period from 2008 till March 2018!!) My best performing post is the one I had decided to write about first– because I was a victim of Gaslighting: 
Don't let Gaslighting and other forms of emotional abuse make you forget your true self
. It's a post that is very close to my heart and I hope that it reaches as many readers – especially the younger ones so that we are able to protect them from emotional abuse.
1) Get my health in order. Plan to take up Yoga and walking seriously. Will refer your posts religiously Neha for guidance.
2) No, I will not be writing an ebook this year. But I intend to take all the confidence gained from this challenge and channel it into turning my passion into a career. Need all your best wishes! 🙂 Maybe an e-book next year. Who knows!
3) Yes, I will continue to write about Feminism – but hopefully, you will also get to read my posts elsewhere – and not just on my blog. 🙂 But will update my blog.
4) I hope to also find new niches for me to blog and write about.
5) I may decide to have my own domain – but not before I have at least a 100 blog posts in total. (That's a target that I just set myself- hope I don't regret this!)
6) I hope to take part in the next year's challenge but only if I have time to prepare at least 15-20 posts beforehand. Can't do this 1 post a day thing again!
7) I hope to also become a mother by next year. 🙂 This is a plan that will definitely need a lot of support from another interested party 😉 and may well turn all my other plans upside down – but I have a feeling it will all be worth it! Of course, will put to use all the advice I have learnt from awesome mommy bloggers here. 🙂
A very big thanks to Team BlogChatter. I have never known any other team respond so fast to queries and assistance. You guys are awesome! No real feedback for the challenge except maybe a little more hand-holding to first-timers like me. E.g. – was not sure whether I needed to add the AtoZ badge on all blog posts or no….and also was kind of confused about which one to use.
That's all for now. To all my fellow bloggers that I have connected with through this challenge – hope to motivate one another in our tough times and celebrate our highs as well. Wish everyone best of luck – particularly those who are writing their e-books. Let's dream big dreams people!! And do tag me in whatever you awesome bloggers write henceforth – would love to read.
P.S. I am quite dazed and emotionally spent after writing this rather large post. In case if I have forgotten to mention you here…apologies. Hopefully, I will remember and update your name here.